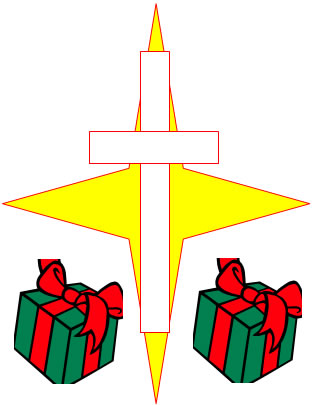 Units Served: 
Beto, Boyd, and Michael Prisons
Slogan:
Merry Christmas To Our Brothers in White
Purpose:  
Making Christmas Bright For Our  Brothers in White A Gift for Them To Show The Marvelous Light.
Jesus said "I am the Light of the world; he who follows me shall not walk in the darkness, but shall have the Light of Life."
Christmas can be the darkest time of the year, if you are away from family and loved-ones.  The Coalition seeks to bring a little light to a dark situation to show God's marvelous love so that all may come to know him and make Jesus Christ the Light of their lives.
Approximately 10,200 men and women of all races, all religious denominations, including Protestant, Catholic, and Muslim, all sorts of gangs, including Skinheads, Bloods, Crypts, and the Mexican Mafia make up the population at Beto One, Boyd, and Michael Prisons in Tennessee Colony and Teague, Texas.  Many of these groups represent darkness.  This small gift, in Jesus' name, brings the Light!

The Gift of Light is one stick of deodorant, one tube of toothpaste, one bar of soap, one apple, one orange, some small pieces of hard candy and the Message of Christmas Card.  Children from the Coalition's churches will decorate white paper sacks for the gifts with the greeting, "Merry Christmas to My Brother in White." The Christmas Message Card shares the true meaning of Christmas.
You can provide this Gift of Light to a Brother or Sister in White with a donation of your choosing.  The Coalition's volunteers will take the gifts to the Prisons usually on the third weekend in December and actually deliver them directly to inmates in the name of The Light.
A Gift of Light for One Inmate   = $3.50
A Gift of Light for 10 Inmates   = $35
A Gift of Light for 30 Inmates   = $105
A Gift of Light for 100 Inmates = $350
Mail you contribution to:
CoCiPM
P. O. Box 225863
Dallas, Texas  75222
Attention:  Gift of Light Ministry
You may choose any other number of inmates to support or just give a single amount.
Thanks for your support.
For God so loved the world that he gave his only begotten
Son, that whosever believeth in him should not perish,
but have everlasting life. ~ John 3:16